Pediatric Chiropractic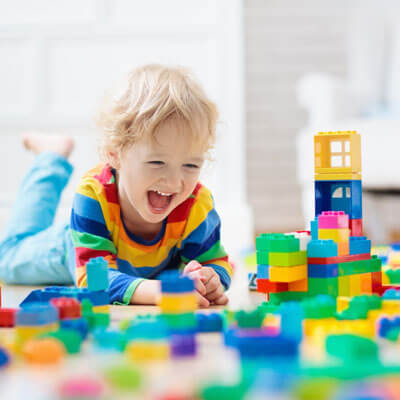 You may be wondering why children would need a chiropractor. There are plenty of reasons why! For starters, many children may be suffering from ailments of the spine, nerve, or joints. While they may not have pain, there may be some dysfunction that they may experience in the future.
Helping Kids Develop Properly
At San Ramon Chiropractic, we believe all children can benefit from safe, gentle, effective adjustments. When a child's spine is optimally aligned then they can develop properly. Chiropractic care has been used to manage common childhood conditions such as colic, ear infections, and bedwetting.
While your child can benefit from chiropractic care at any age, we recommend that kids get checked shortly after they're born. Then as they start to crawl, walk, and hit other developmental milestones they often fall or experience bumps and bruises. That's why it's important that they get adjusted to keep their spine healthy.
What to Expect
The first appointment is a comprehensive examination that includes range of motion testing and a complete functional assessment. Just as you take your child to the dentist to ensure they maintain optimal oral health, bringing them into our practice can help make sure they have a healthy spine.
Based on Dr. Miry's findings he'll come up with a treatment plan for your child. Next, he'll provide your child with a highly gentle adjustment. Your little one also may be given some stretches to do.
We find that kids feel so much better after getting adjusted. They feel like they can breathe deeper and even feel a little bit taller!
The Importance of Movement
In addition to getting adjusted, it's critical that kids find ways to move each day. Since the pandemic struck it's been more challenging for kids to stay active. As schools here in California have been closed children aren't out at recess playing.
Many kids are spending hours in front of the computer each day. Then after that, they might be playing video games, watching TV, or doing homework. All of that inactivity coupled with being cooped up at home has put pressure on children, both physically and mentally.
We encourage parents to make sure their kids move more, whether they're doing exercises like jumping jacks or playing tag in the backyard. Fitting fitness in can help children be healthy-mentally and physically.
FAQ
Should I bring my baby in to get adjusted?
Yes! Because the birth process-even a natural birth-can be traumatic for a child, it's important that your newborn gets checked. Using about the same amount of pressure employed to check a tomato for ripeness, Dr. Miry can safely and gently adjust your infant.
Do you adjust kids the same way you adjust adults?
While do provide kids with manual adjustments as we do for adults, the pressure applied on kids is very light. We don't need much force to align the spine and get the joints moving properly.
We also can adjust using instrument-assisted techniques such as Activator Methods®. This approach uses a spring-loaded instrument that provides a gentle yet effective adjustment.
How often do I need to bring my child in?
It depends on what's going on with their health. For example, if a teen has scoliosis that's forming, sometimes that requires a little bit more frequent care.
Some parents bring their children in every 3-4 months for wellness type of visits, just to check that their spine is healthy and everything is moving properly. Spinal hygiene is similar to getting checkups at the dentist.
Book an Appointment
If you've been searching for a chiropractor for kids in San Ramon, contact us today to schedule a convenient appointment with Dr. Miry. We have convenient Saturday hours.

Pediatric Chiropractic in San Ramon CA | (925) 828-0616